Through Revive, we seek to build up the women at Cedar Run so that they can indeed be revived in their individual walk with the Lord, wherever their faith experience might be.
Revive is a Ministry of Cedar Run Community Church's Women's Ministry to provide:
Faith building through Bible Study Classes
Fellowship with other women in the Body of Christ
Encouragement to each other through prayer and shared life experience.
Revive will be meeting from September through May, with a break during the Christmas season. We will offer a variety of Bible Studies for both Fall and Winter/Spring Semesters. While we have an official registration season at the beginning of each semester, we welcome you to join us at any time!
WINTER/SPRING STUDY OFFERINGS
Mondays, 7:30-9:30 pm
No Childcare Available
Meets off-site in Herndon
D-Group: Wisdom of God, Nancy Guthrie
D-Group = Discipleship Group. We are women's discipleship and Bible study groups that meet weekly in homes around the world.
Imagine yourself in a group that champions you as you learn and grow, where you can also build rich relationships with others who want the same thing. Imagine feeling drawn to Scripture instead of intimidated by it or resistant to it – and not only that but imagine you can actually memorize parts of it for the first time in your life! Imagine yourself encouraged, prayed for, known, and loved by others in that group.
This semester we'll be studying the Wisdom of God. Wouldn't you love to be wise and know the God who is Wisdom himself? This study of Job, Psalms, Proverbs, Ecclesiastes, and the Song of Solomon mines the Wisdom Literature not only for wise principles for living, but also for the wise person these books point to through their drama, poetry, proverb, and song―Jesus.
Cost: $20/6-Week Session *Must purchase book individually
Tuesdays, 9:30-11:45 am
Childcare Available
Precept Upon Precept Isaiah Part 2 -Comfort My People
In Isaiah 40-66 the Lord told Isaiah to speak kind words to Israel. He wanted to comfort His people with His words. After their punishment for sins, there will be great restoration for them. This study will give you a taste of the world's future.
Cost: $21
Sweeter Than Chocolate: Hebrews 11
Sweeter Than Chocolate: Hebrews 11 teaches the big picture of the Bible using God's summary in Hebrews 11. Often viewed simply as "the faith chapter," Hebrews 11 provides so much more as it propels readers to a quick and clear understanding of the basic biblical storyline. This application-rich study meets new students with the basics of inductive study and pushes advanced students to go even further in discovering the truth for themselves.
Cost: $24
Gospel of John: Believe and Live
The "Gospel of John – Believe and Live!" is an inductive Bible study that walks through the gospel of John chronologically, using additional scripture to teach who Jesus was and how His ministry leads and guides the way we live.  The study includes both reference questions to further understand the scripture as well as life application questions to help apply what you learn to your daily life.
Cost: $15 (If not previously enrolled in this study)
D-Group: Wisdom of God, Nancy Guthrie
D-Group = Discipleship Group. See description above.
Wednesdays, 6:30-8:30 pm
No Childcare Available
Gospel of Mark: Walking with the Servant-Savior
Please join us for a thorough examination of the Gospel of Mark – this Gospel is one of "action" and "activity" of the Lord Jesus.  We will continue studying Mark verse-by-verse, to learn about the heart of our Lord, our Servant Savior. We will begin January 9th on Wednesdays @ 6:30 pm at the church, but any woman is welcome to join throughout the year.
Cost: $13 (If not previously enrolled in this study)

Thursdays, 9:30-11:30 am
No Childcare Available
Precept Upon Precept Romans Part 2 – Freed from Sin's Power
Free from the guilt and power of sin, but what about the flesh? Discover how justification by faith relates to day-by-day living through the Holy Spirit's power – the amazing process of sanctification.
Cost: $21
Online
Bible Reading Group
This group is reading the entire Bible chronologically with a one year plan and meeting online to provide accountability, share insights and ask questions. You will be supported, encouraged and strengthened while going through the Bible together with other women.
Cost: Free
Click HERE to register for a Revive Bible study.
Check our EVENTS page for dates.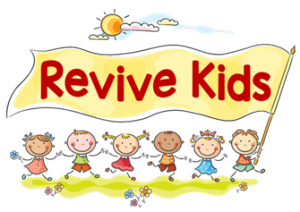 Jesus says, "Let the little children come unto me…"  That is the goal of Revive Kids here at Cedar Run Community Church. We want to help lay a foundation where preschoolers know that God made them, Jesus loves them and wants to have a personal relationship with them. We are excited to continue to provide this program for our moms with children (through age 5) on Tuesday mornings.