Through Revive, we seek to build up the women at Cedar Run so that they can indeed be revived in their individual walk with the Lord, wherever their faith experience might be.
Revive is a Ministry of Cedar Run Community Church's Women's Ministry to provide:
Faith building through Bible Study Classes
Fellowship with other women in the Body of Christ
Encouragement to each other through prayer and shared life experience.
Revive will be meeting from September through May, with a break during the Christmas season. We will offer a variety of Bible Studies for both Fall and Winter/Spring Semesters. While we have an official registration season at the beginning of each semester, we welcome you to join us at any time!
Summer Bible Study:
Mondays, 7:30-9:30 pm
No Childcare Available
Meets off-site in Herndon
D-Group
D-Group = Discipleship Group. We are women's discipleship and Bible study groups that meet weekly in homes around the world.
Imagine yourself in a group that champions you as you learn and grow, where you can also build rich relationships with others who want the same thing. Imagine feeling drawn to Scripture instead of intimidated by it or resistant to it – and not only that but imagine you can actually memorize parts of it for the first time in your life! Imagine yourself encouraged, prayed for, known, and loved by others in that group.
We are meeting over the summer and this can fill the gap if your school-year Bible study or life group is on a break. If you're looking to intentionally deepen your reading, study, memorization, and application of God's Word with an incredible community of like-minded sisters, join us!
June 24 – September 9, 2019: Sermon on the Mount
To find out more, contact Jane Long at choe.jane@gmail.com and check out www.mydgroup.org.
Check our EVENTS page for dates.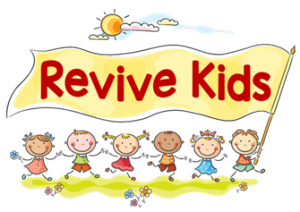 Jesus says, "Let the little children come unto me…"  That is the goal of Revive Kids here at Cedar Run Community Church. We want to help lay a foundation where preschoolers know that God made them, Jesus loves them and wants to have a personal relationship with them. We are excited to continue to provide this program for our moms with children (through age 5) on Tuesday mornings.